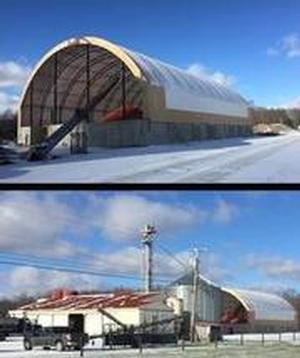 CUSTOM BLENDED FERTILIZER
Our custom bulk blend plant can run about 80 tons of fertilizer per hour at full capacity and we can load direct semi loads in about 15 minutes. The bulk storage facility is capable of holding 8500 tons of product.



Please stop by and let us mix a custom blend for you!
T.R. Shearer Ag Commodities, Inc. I Address: 4691 Sandy Lake Road Carlton, PA 16311
Office Phone: 814-425-3508 I Fax: 814-425-3904